The so-called "black swan" events of the past three years—globally disruptive events such as the COVID-19 pandemic and Russia's invasion of Ukraine—have caused businesses and consumers to take a closer look at the vulnerability of their supply chains.
Many supply chain experts and economists believe that these recent shocks herald a shift toward "deglobalization" or a greater focus on "placed-based economics." Businesses are diversifying their supply base and putting more emphasis on local vendors and supply networks, rather than relying exclusively on highly globalized ones, which can be more volatile and liable to disruption. In doing so, they are striking a finer balance between business resiliency and business efficiency, reasoning that businesses seeking to maximize profits largely through cost-cutting and efficiency are risking more severe losses during crises or shocks.
To reduce their exposure to such risks—whether arising from political turmoil, pandemics, climate change, or inflationary pressure—businesses should prioritize supply chain resilience. Here are four ways to do that.
Diversify the Supply Chain Workforce
The business case for greater diversity in the workplace is now widely acknowledged. More diverse workforces with a wider range of backgrounds are more adept at spotting new opportunities, responding to change, and helping organizations innovate effectively. However, diversity can also improve business resilience. Research suggests that diverse workforces are well positioned to help identify possible threats or external developments, and cognitive diversity can improve predictive practices and skills. Diversity also helps organizations prepare for unexpected events by bringing together complementary knowledge, capabilities, and skills that equip businesses to adapt to change more readily.
While diversity across multiple social dimensions is important, within the transport and supply chain industry, women are particularly underrepresented. They comprise just 22 percent of transport workers and 39 percent of supply chain workers, in contrast to the global female labor participation rate of 47 percent. In low-resource settings, which are often more prone to conflict and climate change impacts, agile, thoughtful, and innovative responses to contextual challenges are crucial to strong supply chains. For companies looking to diversify their workforces, partnering with women-owned businesses or organizations such as Women in Logistics and Transport (WiLAT) can help identify obstacles to female participation and develop strategies to bring more women into the supply chain workforce. Here's how DAI worked with WiLAT to diversify the supply chain workforce in Kazakhstan.
Consider Supply Chain "Onshoring" and a More Diverse Supplier Base
Increasingly, companies are looking at how to use more regional or local suppliers to decrease their reliance on a single overseas supplier. Both government policies, such as the United States' Inflation Reduction Act, and company strategies are pushing supply chains toward onshoring as they weigh the benefits of business continuity and risk mitigation against the higher production costs. A recent EY study on supply chains and foreign direct investment in Europe found that 53 percent of respondents were considering nearshoring, 43 percent were considering reshoring, and nearly 80 percent were planning to expand or establish operations in Europe. An increasing number of companies are moving to close the gap between manufacturing and consumption to reduce supply chain risk and increase resilience.
A geographically diverse supplier base is also important. A recent Organization for Economic Cooperation and Development policy paper showed that foreign supply disruptions have a greater adverse impact when suppliers are highly concentrated. Accordingly, many multinationals have been shifting to a "China plus one" strategy, where companies choose suppliers in China and one other geography to help reduce potential disruptions and risk. To build resilience, companies need to continue to expand their supplier network to include local, regional, and international options.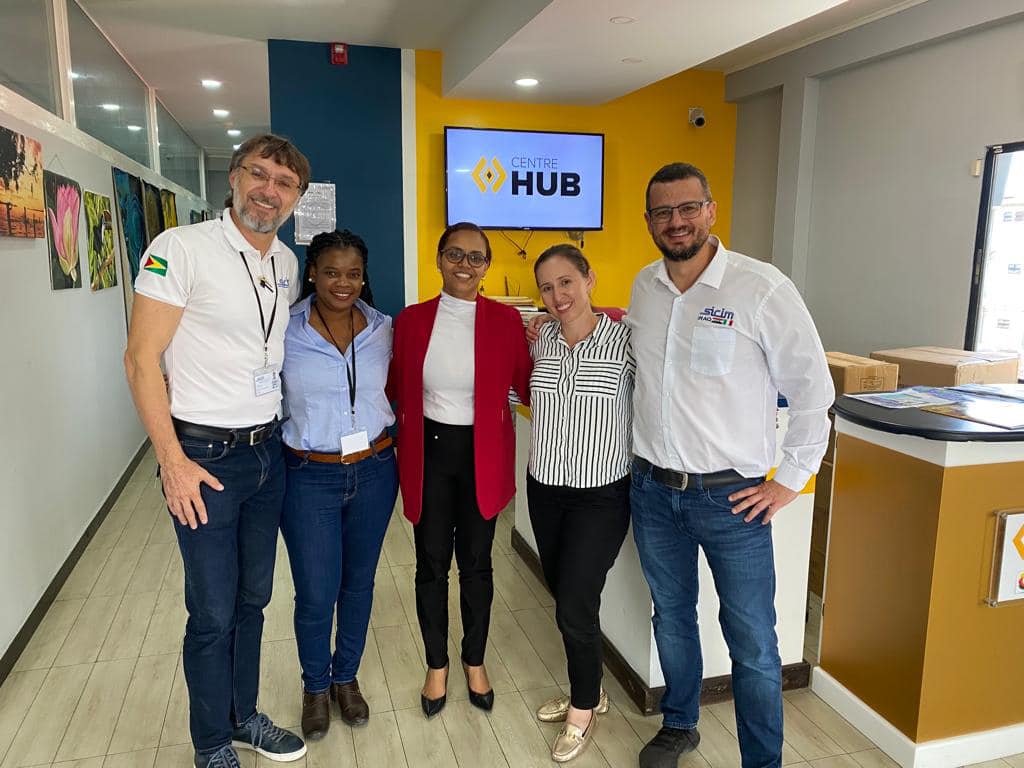 DAI's work in Guyana establishing the Centre for Local Business Development is one example of how supply chain onshoring can benefit local communities and international conglomerates. The Centre strengthens local businesses and helps them compete for local tenders advertised by international companies. It also helps Guyanese companies achieve internationally recognized qualifications in management, quality assurance, or safety, which enables them to qualify as suppliers for international corporates working in the region.
Improve End-to-End Visibility and Connectivity
Companies should also consider how to increase their visibility into upstream vendors and downstream customers with increasingly digitalized supply chains that extend last-mile delivery, ultimately to the individual consumer. In the health sector, for example, this might mean extending digital visibility beyond the health facility to the community or individual patient. Last year, the FT highlighted that most companies have far less visibility into their suppliers than is recommended, and without this visibility, companies can face potentially severe consequences such as stockouts, a collapse in manufacturing and shipping capabilities, or a loss of consumer trust. Technology and digitization are an important part of the solution here; for example, a McKinsey survey found that companies with digital dashboards enabling end-to-end visibility were twice as likely to avoid supply chain disruptions as those without.
The push toward onshoring and supplier diversification presents a timely opportunity to pursue end-to-end visibility through tech-enabled tools. For example, DAI is working to improve end-to-end connectivity—and, in turn, demand—for maternal and child health services and health products in Afghanistan. Through the U.S. Agency for International Development (USAID) Afghanistan Competitiveness of Export-Oriented Businesses Activity, DAI collaborates with AlemHealth to bring an innovative telehealth approach reaching 20,000 patients, mostly women and children, with potentially life-saving services. This digital transformation, moving the provision of some health services from in-person to telehealth, has built in resilience against shocks and helped better reach the last mile for health products and services, despite disruptions due to political unrest and natural disasters.
Promote Social and Environmental Responsibility
Multinational companies and multilateral institutions increasingly emphasize the importance of sustainable supply chains. From packaging and waste to carbon emissions and workers' rights, large companies are being held to account for their sustainability commitments, not only by government regulation but by consumers. The UN Global Compact, of which DAI is a signatory, is a voluntary commitment that encourages businesses to report on their sustainability commitments, and according to the Global Compact, supply chains can be one of the most effective ways for businesses to make a positive impact in the world. Reducing the adverse environmental and social impacts arising from supply chains helps companies establish a social license to operate, avoid reputational risks, and reduce the possibility of operational delays fueled by conflict.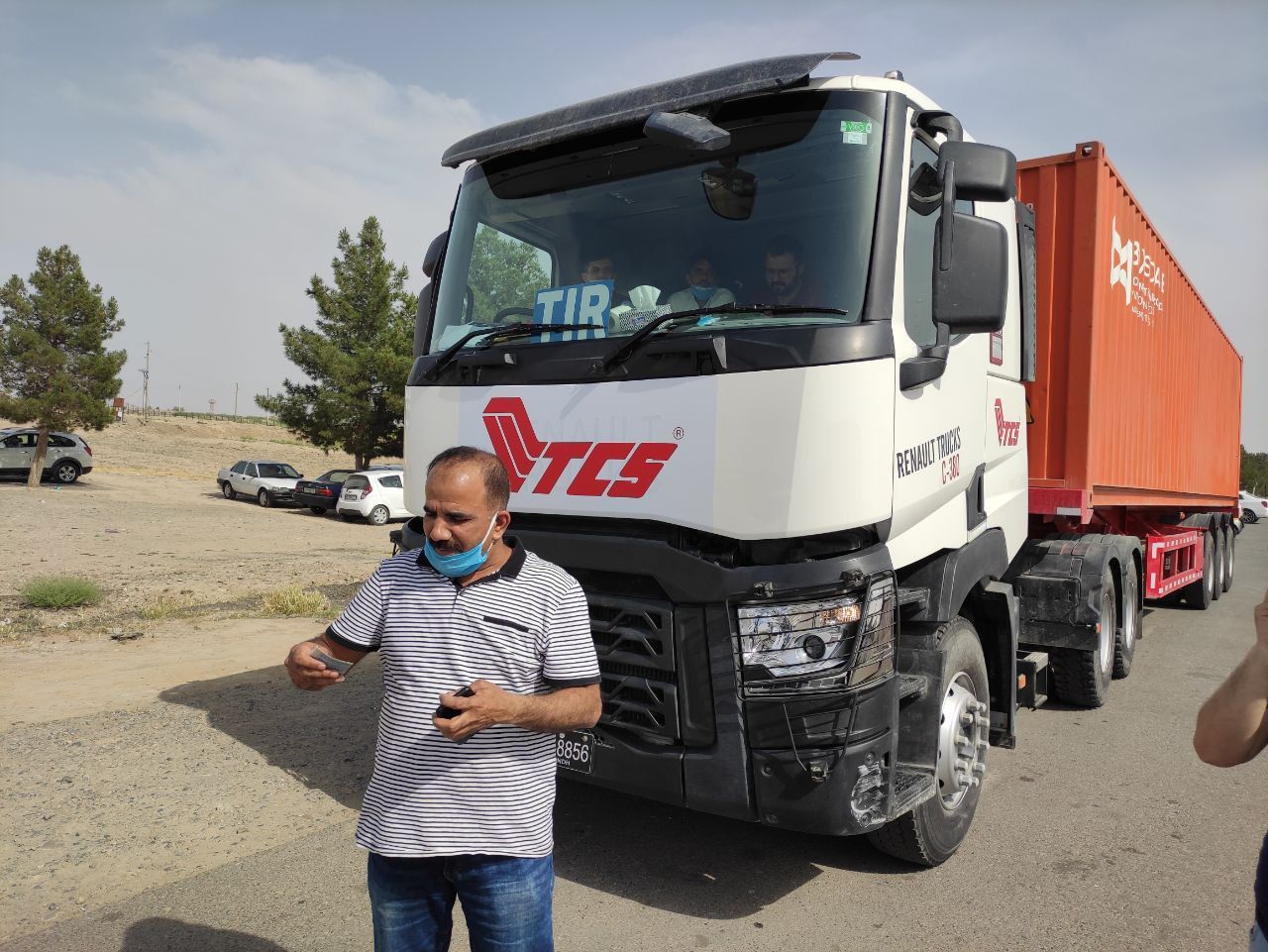 "Greening" supply chains can entail various activities, from the sourcing of inputs and materials—including energy—to the monitoring and tracing of social and environmental impact, whether that be in the manufacturing, warehousing, or distribution phases. Under USAID's Pakistan Regional Economic Integration Activity, for example, DAI has collaborated with Pakistan's primary export sector—textiles and apparel—to identify the technology needed to trace environmental impact along the supply chain, which is increasingly a requirement of leading global brands. DAI also partnered with the U.S. State Department and the Government of Pakistan to develop policy consensus around the concept of "green shipping," leading to commitments that Pakistan will formally announce at COP 28 under the banner of the Green Shipping Challenge. DAI assisted the Government of Pakistan to develop a National Action Plan to promote green shipping and invest in green port infrastructure.
Research shows that organizations that have most effectively implemented social and environmental responsibility into their supply chains are those that have established long-term sustainability goals, require sustainability commitments of their first-tier suppliers, and include lower-tier suppliers in their sustainability strategy. With the increasing drive by multinational and global organizations to develop traceability and measure the environmental impact of their value chains, end-to-end visibility is becoming a critical requirement for competitive global supply chains, and an important means of ensuring that sustainability commitments are communicated to lower-tier suppliers.
For more on supply chain localization, listen to Episode 3 of our most recent podcast series, The Practice of Partnership, where we discuss how local content regulations can be good for big businesses and local economies.
Kim Shelsby is a logistics and supply chain veteran. He works in DAI's Global Health team with senior health specialist Rachel Couper. Bano Burki is the Resilience Lead for USAID Trade Central Asia.