A few days after our project's award on September 30, 2021, senior management of the Honduras Creando Mi Futuro Aquí (Creating My Future Here) Activity mapped out the parameters for a rapid start-up to match the commitments in our proposal, such as launching activities in the first month. An informal meeting before kickoff underscored high expectations on the part of the U.S. Agency for International Development (USAID), both in Tegucigalpa and Washington.
Designed to increase the employment of young people at risk of irregular migration to the United States, Creando was not a typical USAID project. Two ambitious targets set it apart: Creando had to engage 500,000 young people productively in the Honduran economy and society while placing 100,000 of them in jobs or microenterprises, enabling them to return to high school or technical and vocational education and training (TVET), or helping them graduate school. With Creando expected to produce results immediately, we could not afford to conduct "business as usual."
Creando's success is a testament to the commitment of its 75 Honduran professionals (and two U.S. staff) and the importance of a healthy workplace culture.
Tackling Aggressive Targets
In Creando's first month, we took a single-minded focus on rapid start-up, with four inviolable boundaries: achieving our promised results, ensuring budget integrity, establishing a healthy workplace, and complying with USAID rules and regulations. If Creando failed to meet its Year 1 targets, the remainder of the project was very much at risk.
The Year 1 targets were daunting: Creando had to engage 37,650 young people and assist 5,000 of them in securing employment, returning to school, or completing high school or TVET programs. Given that public school graduation wouldn't take place until months after the end of Year 1, the project had to be creative and hold the team accountable for quick solutions. For example, in Week 3, one education expert rescued seven high school dropouts and returned them to class. The following week, Creando submitted its first success story for the same activity. In Week 9, the team placed the first youth in employment.
We united the team around our common goals by including the two major targets in every staff member's individual performance objectives. Every member of Creando had a responsibility to reach project targets—not just the technical team. The monitoring, evaluation, and learning (MEL) team provided target updates in the weekly senior management team meetings, monthly staff meetings, and biweekly client meetings. In Year 1, project leaders hosted two multiday pause-and-reflect sessions for staff to make program adjustments that would ensure the team met these targets. Finally, senior management offered rewards to the teams when they met key milestones.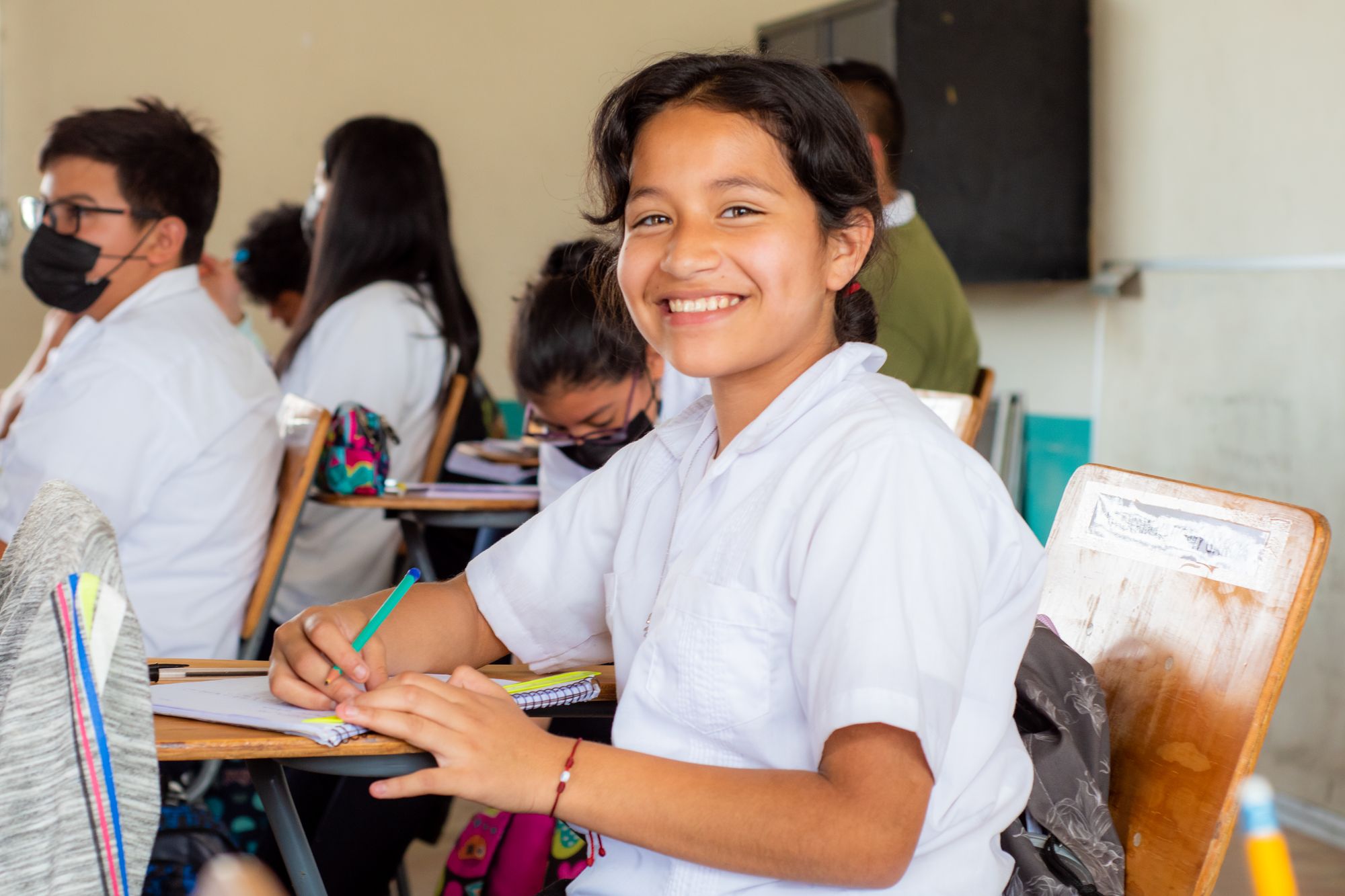 Budget Integrity—Despite Inflation
The budget—drafted in 2020, at the beginning of COVID-19—was tight. Budgeted costs, naturally, did not take into account the increasing costs of imported goods, caused by the pandemic-induced supply chain crisis. Almost every item—from student notebooks to laptops and vehicles—had become more expensive, and by early 2022 inflation was rising further. The team faced mounting pressure to increase per diem rates, adopt a new salary scale, assume additional security costs, and other demands, none of which our proposal had contemplated two years earlier. If Creando overspent in Year 1, the project risked not having the resources to meet the 500,000 and 100,000 targets in later years.
Against this challenging economic backdrop, we took a pragmatic approach, scraping savings where we could. Instead of moving into a temporary office in Tegucigalpa while remodeling the permanent one, for example, the Operations Team moved the skeleton staff into the permanent office without air conditioning or internet service in Week 7. In San Pedro Sula, the team shared working space with a private sector partner while the office underwent remodeling. By December, Santa Rosa de Copán staff moved into their permanent office.
The Operations Team opened project bank accounts in Week 8, and six months and 22 days after signing the contract with USAID, Creando received national tax exemption status. Instead of spending tens or even hundreds of thousands of dollars on long assessments and strategies that would collect digital dust, Creando drafted targeted, user-friendly 15-page documents that staff would read, refer to, and use. Instead of salary increases across the board, the team made a handful of equity adjustments.
Healthy Workplace, Productive Workforce
Creando transparently admitted to staff that we could not compete with salaries offered by competitors who had designed their budgets after 2020. But what the project lacked in remuneration, it would make up for in staff recognition, engagement, and professional growth. One key to maintaining a productive and happy team was the selection of that team. Our human resources professionals rigorously screened and assembled a group—covering grants, MEL, communications, operations, private sector engagement, education, workforce development, and other fields—that would communicate, collaborate, and solve problems as a team.
In Month 2, senior management committed to establishing the healthiest workplace environment in the country. The same month, we launched our first anonymous survey on staff wellbeing and the work environment. The project invests in professional development, seeks feedback from staff to improve systems, and ensures that staff enjoy their evenings, weekends, and vacations—because people who take their off-time for themselves and their families are more efficient and focused when they come back to work. Committees, not individuals, make most decisions. A senior management team makes policies and guides project implementation. In fact, just about the only executive mandate is that staff must have fun. Creando believes that happier teams are more productive.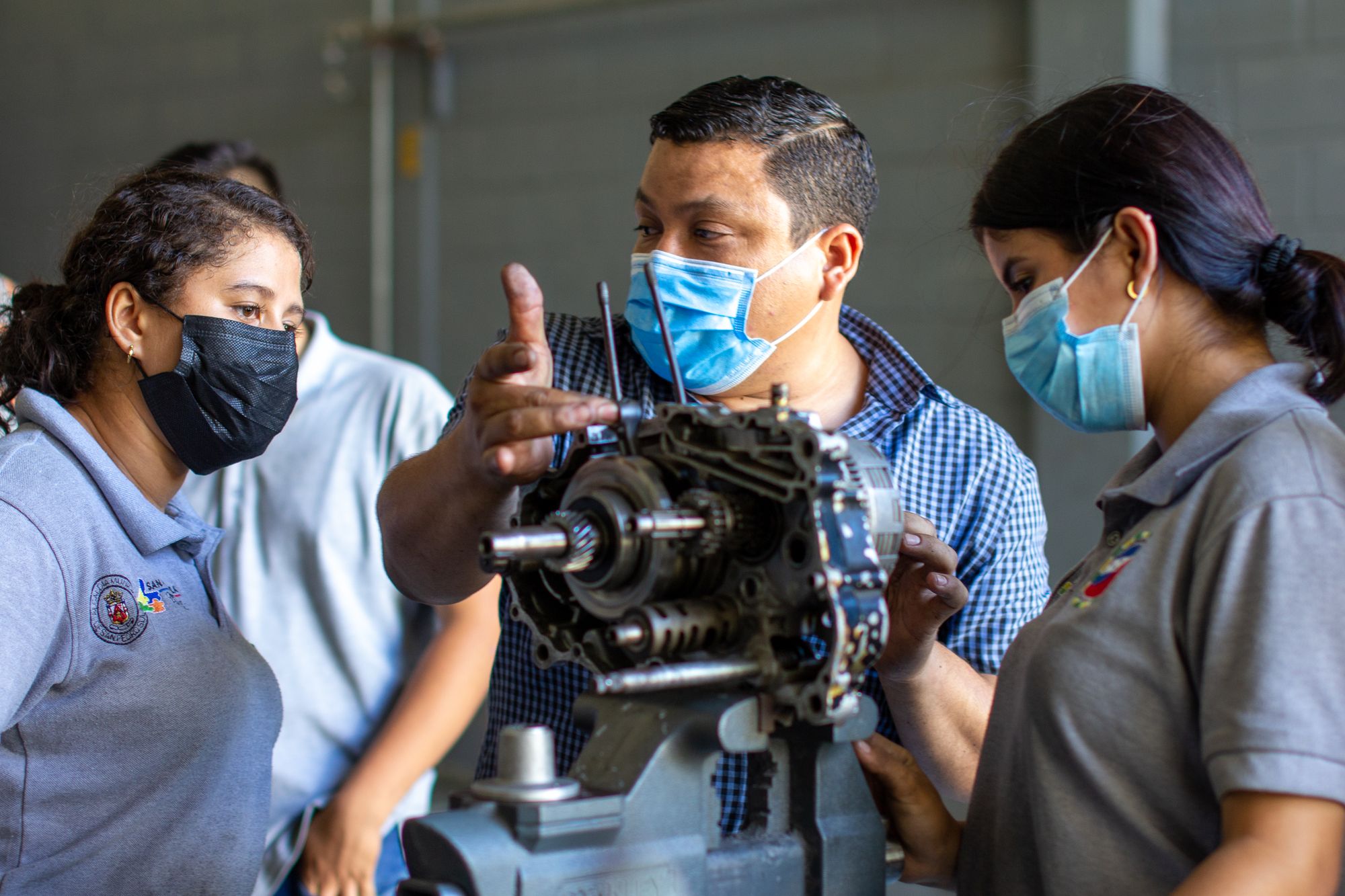 Compliance Drives Efficiency
Compliance with all USAID rules and regulations—in addition to DAI's own policies and procedures—is non-negotiable. But we were determined to embrace compliance and effective project administration as a discipline to hit our development targets: the better the team understands rules, regulations, and policies, the more effectively it can implement activities, hire consultants, procure items, and so on.
After close collaboration with DAI's contracts office, Creando submitted and received approval for its Grants Manual in Week 8. That same week in November 2021, the team released its Annual Program Statement and awarded its first grant. The grant-funded youth training starting in December 2021 and full-time job placements in January 2022, slightly more than 90 days after launching the project.
No Room for Business as Usual
With an implementing framework that insisted on meeting aggressive targets, but did not allow overspending, working nights and weekends, or circumventing rules and regulations, the Creando team had to work smarter and faster, be more creative, and support one another. Working smarter involved a conscious effort to embrace USAID investments in training materials, staff, networks, and partnerships. We could not dedicate any resources (time or funding) to activities that did not directly relate to our targets.
We encountered our share of challenges. Some staff did work a few nights and weekends, usually of their own volition. Keeping to our budget was a constant struggle. Keeping staff motivated while pressing for results is always a challenge. Staff surveys revealed that our workplace environment is not always as healthy as we would like. But by ensuring transparency, managing workloads, offering professional development, recognizing staff achievements, and taking workers' feedback seriously, we stayed on track.
In fact, better than on track. At the end of Year 1—September 30, 2022—Creando had exceeded its two main targets by more than 30 percent. USAID activated all three options, signaling confidence in the work to come. Importantly, Creando's various teams have learned how to manage budgets, administer grants, and implement activities well. Today, six months into Year 2, they have already achieved nearly 70 percent of the target of placing 17,500 youth in employment, returning them to their studies, or helping them complete high school or TVET programs. And Creando is also well on its way to meeting the target of 117,750 youth engaged.