MicroVest, which joined DAI in 2021, recently invested $10 million in Mongolia's first ever green bond to support the country's climate transition. Khan Bank—the bond's issuer—is the largest commercial bank in Mongolia, serving nearly 80 percent of the country. MicroVest, the asset management arm of DAI Capital, subscribed as the sole private institutional investor in a $60 million five-year bond, also supported by a $15 million contribution from the World Bank's International Finance Corporation (IFC) and $35 million from FMO, the Dutch development finance institution.
Proceeds from the bond will go toward supporting renewable energy, energy efficiency, green buildings, pollution prevention and control, water management and treatment, sustainable agriculture, and clean transportation. Khan Bank is committed to supporting Mongolia's goal of increasing green lending from its current level of 1.4 percent to 10 percent of all banking sector lending by 2030.
"Green finance is a priority for the bank," said Khan Bank CEO Munkhtuya Rentsenbat. "This transaction marks a significant milestone for our bank and Mongolia's banking sector to promote green financing and sustainable economy."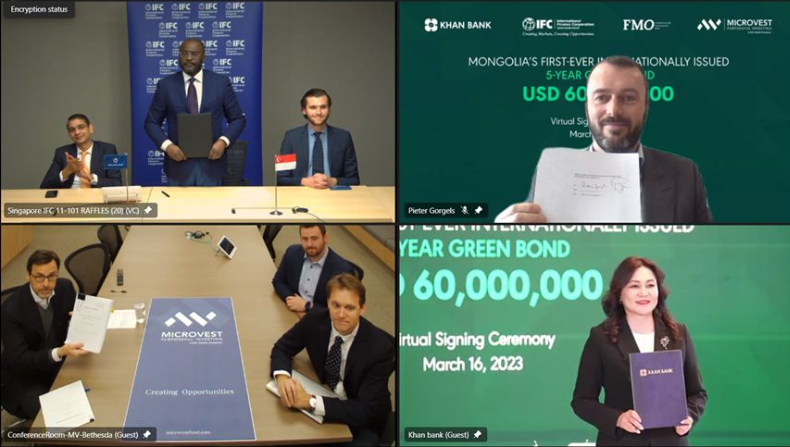 Coming Full Circle
MicroVest was invited to join the lending syndicate thanks to its longstanding relationship with the IFC, which led the transaction. MicroVest was already familiar with Khan Bank, both through DAI's long history with the institution and because MicroVest has invested in the bank's Certificates of Deposit since 2014.
Khan Bank's commitment to green financing is particularly gratifying to DAI because two decades ago the bank was facing insolvency and liquidation, and DAI helped restructure the bank and enable it to grow into what it is today—one of Mongolia's biggest success stories.
Following the market economy transition after the fall of the Soviet Union in the 1990s, the Mongolian government restructured its financial system, creating a two-tiered banking system comprising a new Central Bank and five commercial banks spun off from the former State Bank. However, the government directed these new "commercial" banks to make political loans to poorly performing state enterprises. Continued political intervention—combined with the banks' inherent institutional weaknesses, inherited portfolios of non-performing loans, an inadequate legal and regulatory framework, and broader macroeconomic challenges—severely undermined the banking system.
Khan Bank, established in 1991 as the Agricultural Cooperative Bank, was confronted by many of these issues. Set up to serve agricultural communities, it inherited a massive organizational infrastructure from the state bank—including several hundred rural branches employing more than 2,600 people—but through the 1990s, the combination of politically directed loans and other factors jeopardized its financial viability.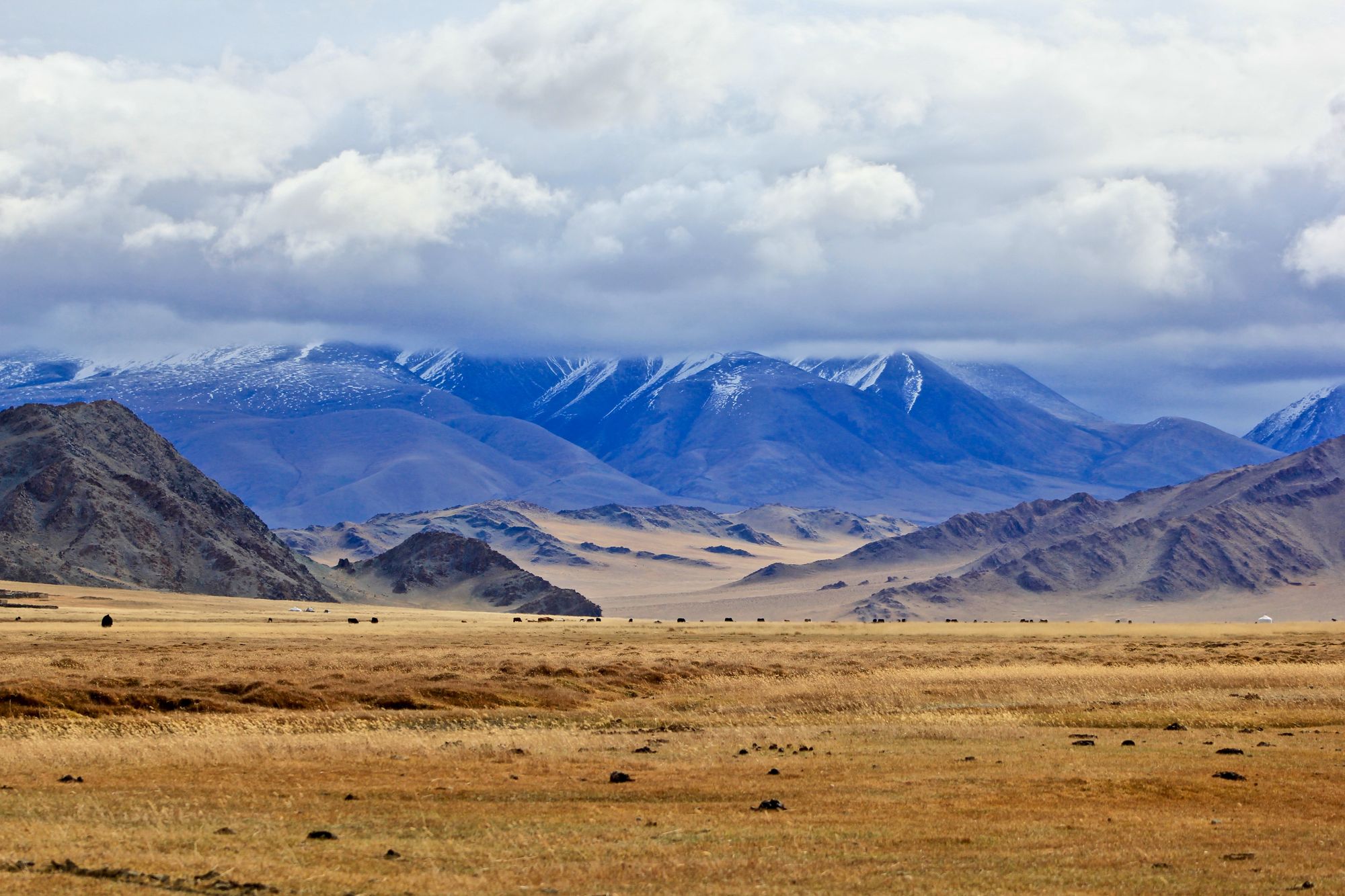 Because of its focus on microfinance and rural credit provision, however, donors took an interest in the agricultural bank's health. And in 2000, the U.S. Agency for International Development launched a plan with the World Bank and the Mongolian government to privatize the bank. A condition of this restructuring was for the government to agree to an outside management team, shielding the bank from political influence. Contracted to manage the bank, DAI installed a new management team led by Chief Executive Officer Peter Morrow, who has since passed away.
"As the new CEO of the bank, it was clear to me that turning the bank around required us to leverage, rather than cut back, the bank's 269 branches," wrote Morrow in 2011. "This network would prove to be a crucial part of our strategy to launch new financial services that met the true demands of the 400,000 people who at that time were using our locations to do little more than pay taxes or pick up their salaries."
The management team developed a new lending program, converted payment services into deposits, created an extensive marketing program, implemented strong controls through new policies and procedures, established a more effective management structure, and significantly increased training.
"Within half a year, our new approach returned the bank to profitability," wrote Morrow. "New products and a new brand—Khan Bank—paved the way for a privatization process in 2003 that generated three viable bids and a new owner."
Today, Khan Bank has more than 545 branches and is the largest commercial bank in Mongolia, providing banking services to an estimated 78 percent of all Mongolian households, notably including herders, farmers, and the rural population. Its commitment to green finance is consistent with Khan Bank's decades of contributions to Mongolia's development.