Izmir, Türkiye, has become a thriving hub for investments in renewable and clean energy. With its advantageous location on the Aegean Sea, abundant solar and wind resources, and robust government support, Izmir offers an increasingly vibrant ecosystem for clean energy projects. This ecosystem is especially valuable for Türkiye because the country's energy consumption has grown so rapidly—due to urbanization, increasing population, economic growth, and rising per capita income.
With support from academia and civil society, the national government has played a critical role in putting Izmir on the clean energy map, principally by advancing progressive policies such as incentives, streamlined business processes, and generous tax exemptions for clean energy investment. Through its support for clean energy zones, transmission upgrades, and state-of-the-art facilities, the government laid the groundwork for sustainable energy practices across Izmir.
Financed by the European Union and the Turkish Ministry of Industry & Technology's Competitive Sectors Program, a DAI project was part of this effort. The Technical Assistance for Establishment of Boosting Effective and Sustainable Transformation for Energy (BEST for Energy) project, implemented by DAI and  the Izmir Development Agency, was launched in 2020 to sustain the transformation of Izmir, and specifically to boost the production of clean energy equipment and environmental technology.
"The goal is to encourage the use of clean energy sources and make Türkiye's clean energy industry and services more competitive globally," said Ekin Taskin, Team Leader for BEST for Energy.
Looking to the Long Term
The project began by identifying and analyzing the cluster of companies that make up Izmir's clean energy ecosystem, encompassing more than 300 firms in Türkiye and some 120 involved in the international clean energy value chain. By examining different components of the chain, the team gained insights into the current state of the industry and its potential for growth.
"The team analyzed the whole value creation process in the clean energy sector in Izmir by mapping current strategic segments, capabilities, strengths, and weaknesses compared to other regions," said Taskin. "Our work was beneficial for both ends of the value chain and allowed us to match the needs of entrepreneurs and investors."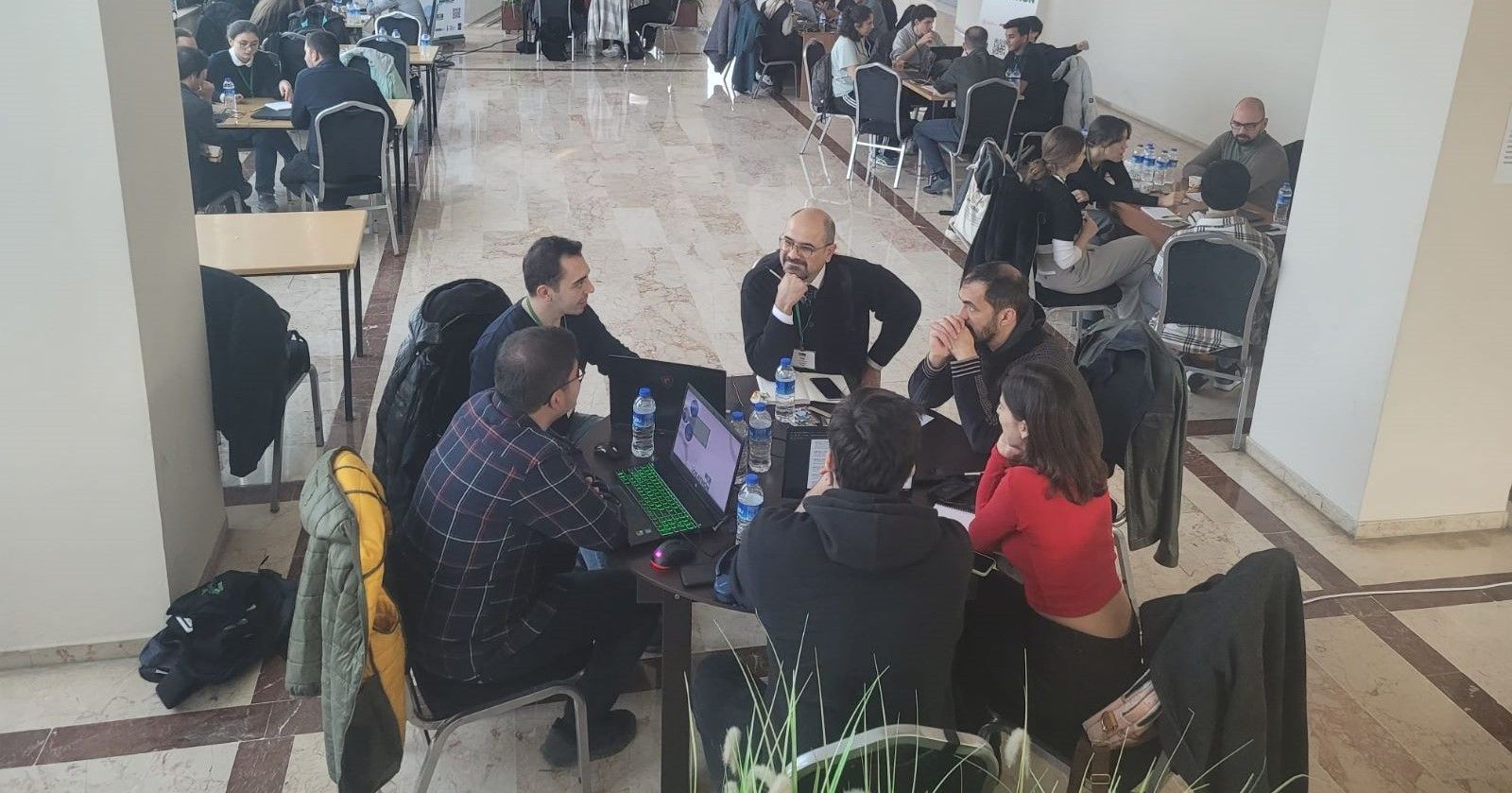 DAI's analytical work—including a detailed analysis of the regional situation and global trends, with a focus on solar and wind—was fundamental to the development of a long-term strategy for Izmir's clean energy industry. The strategy focuses on improving the industry's production, service, and management abilities, and thus boosting its competitiveness. Among the segments identified as showing particular promise: integrated engineering procurement services for residential solar systems; manufacture of solar panels, onshore wind turbines, and offshore wind turbine components; geothermal energy sources for agriculture; and small-scale anaerobic digestion facilities for rural areas.
In developing Izmir's Clean Energy Strategy, BEST for Energy worked closely with Türkiye's Energy Industrialists and Business Association (ENSIA) and provided training to help ENSIA and regional stakeholders contribute to the implementation phase.
"The benefits of the Clean Energy Strategy for the region extend beyond environmental sustainability," said Jelena Tadzic, DAI Project Director. "Investments in Izmir's clean energy sector create jobs, stimulate local economies, attract foreign direct investment, and cultivate a skilled workforce. The economic advantages coupled with the positive impact on the environment make Izmir an irresistible choice for clean energy stakeholders."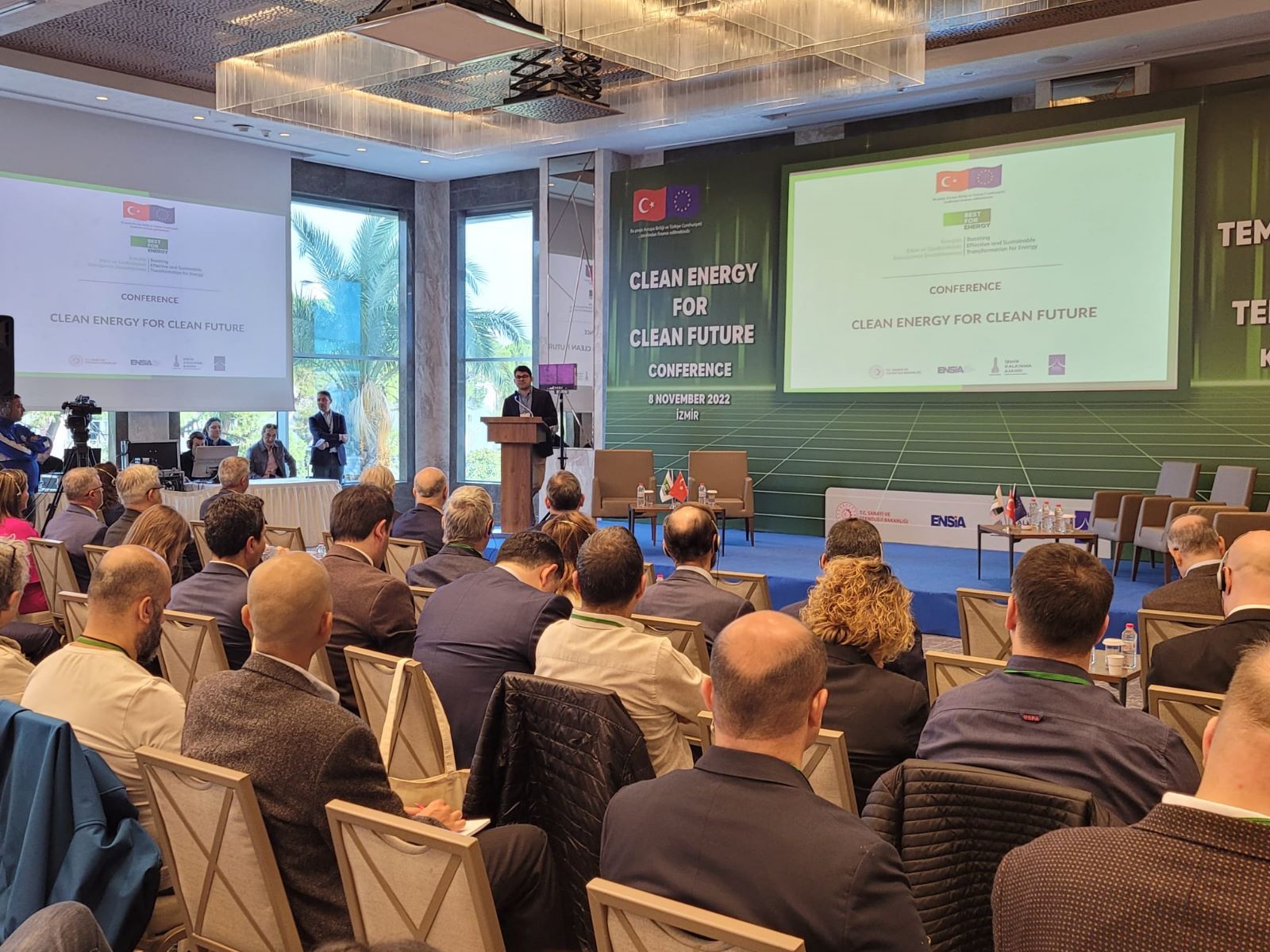 Facilitating Critical Infrastructure Investments
Attracting investments in critical green infrastructure was one of the project's primary goals. A recent investment by Smart Solar Technologies is a great first step. The company is investing TL9.5 billion (appx €343 million) to build a solar panel value chain that will also create almost 2,500 jobs.
"BESTforTürkiye project team offered us a range of options for investing in Izmir," said Halil Demirdağ, Chairman of Smart Solar Technologies. "Izmir is a major economic hub in Türkiye, with a thriving industrial sector and significant contribution to the national economy. Investing in solar energy will stimulate economic growth and create job opportunities in sectors such as renewable energy infrastructure development, manufacturing, installation and maintenance. Our investment will attract more investments, promote local entrepreneurship and position Izmir as a leader in the green energy transition."
Multiplier Effects
BEST for Energy has enhanced Izmir's visibility as a green city; Izmir was selected as one of 100 European candidate cities for the Climate Neutral and Smart Cities Mission led by Izmir Metropolitan Municipality. The designated cities—100 from the 27 EU countries and 12 from Horizon Europe-associated countries—are receiving support to reach climate neutrality by 2030 and inspire other cities to follow suit by 2050.
"DAI's team supported Municipal Energy Company İzenerji to prepare the applications for the Smart Cities Mission," said Ali Ercan Türkoğlu, Chairman of İzenerji. "With their great support, Izmir has been shortlisted as one of the candidate cities for the mission, and now, the project team are supporting us to develop the governance structure of the mission."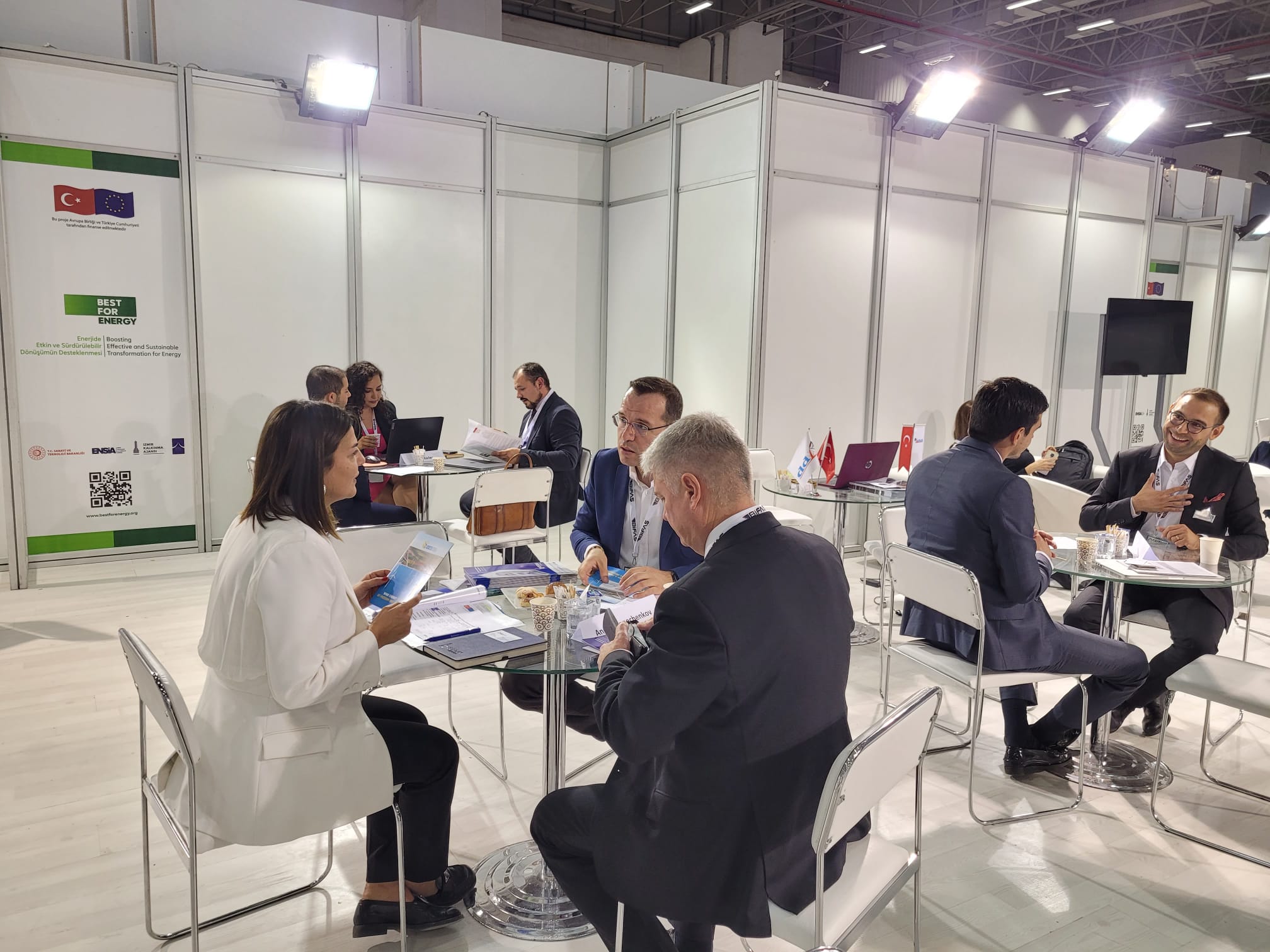 Recognizing the crucial role of entrepreneurship, BEST for Energy facilitated the organization of six clean energy "ideathons" in six universities in Izmir. In total, 388 university students came up with creative solutions to challenges in the clean energy sector. As a result, six new green business startups have been established.
DAI provided training for 1,553 professionals from 306 companies on various aspects of the clean energy industry, and provided 50 companies with a tailored advisory program, helping them improve their operations. Entrepreneurs were trained to identify environmental challenges, identify market gaps, and create products or services that address sustainability issues.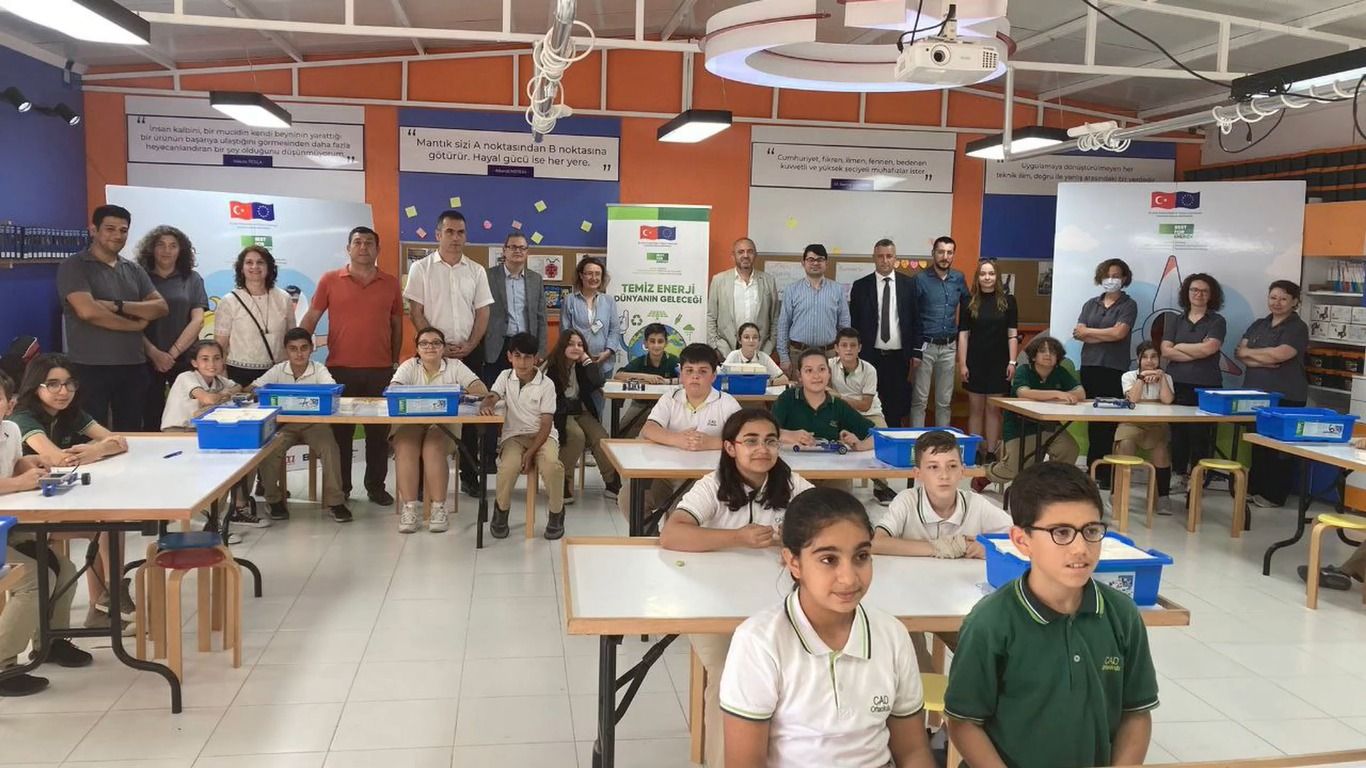 The project has also engaged school children to encourage them to become advocates for sustainable practices and technologies. The team collaborated with the Izmir Provincial Office of the Ministry of Education to create a curriculum to build awareness of clean energy among primary school students, and trained 56 instructors to deliver the course.
"Our purpose is to help create a cultural shift toward a more environmentally conscious society through enabling an interactive learning environment for the younger generation," said Taskin. "We used science, technology, engineering, and mathematics kits and gamification tools to deliver 139 workshops, raising awareness of 1,728 children on clean energy and the importance of sustainable energy sources."
The success of this curriculum has prompted the Turkish Ministry of Education to consider implementing it nationwide. "The hope is that more students will become aware of the importance of clean energy and sustainability, which will help shape a better future for the country," concluded Taskin.
Harutyun Urpatyan is a Senior Manager of Communications in DAI's EU Business Unit.